The Great East Japan Earthquake of magnitude 9.0 on March 11, 2011 triggered a Tsunami and a crisis at the Fukushima Daiichi nuclear power plant. It was a triple disaster of a scale never experienced anywhere else in the world. The intensive scale of the devastation ensured that the state-led rebuilding process took time.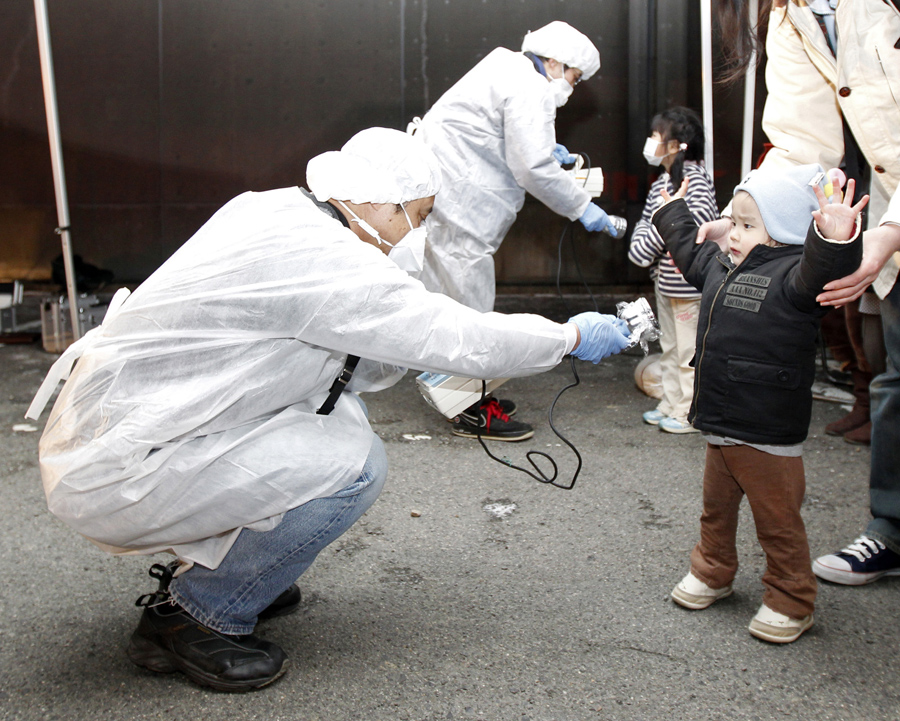 For children in Japan, the long wait to return home was fraught with uncertainty and stress especially since the free play was forbidden indoors first in the emergency evacuation centers and later in the temporary housing. The outdoor landscape was strewn with piles of debris and limited children's play. Only when volunteers and playworkers visited the evacuation shelters, children were able to have different play experiences from playing video games all day. However, some of the children would go outside and forcefully hit the debris with a stick to deal with stress, which, as poignantly expressed by one child "allowed their stress to explode". This is perhaps identifiable as Post-Traumatic Play (PTP), where this form of deep and aggressive play was the only tool available to children to deal with their raw emotions.
The International Play Association's (IPA) Access to Play in Crisis (APC) research project in Ishinomaki City, Japan after the triple disaster found that sneaking out to play emerged as the most used coping mechanism by children as they hardly had any permission, space or resources for free play. Boys and girls tried to seek out secret places such as a space under the bridge that they had no parental license to explore. They enjoyed catching fish in the river from this spot and cherished it as a place to have contact with nature and be away from the stressful emergency shelter. The findings of this research suggest that even in times of crisis, children's drive for seeking out special places or secret places do not go away. If anything these behaviors are heightened as coping mechanisms for dealing with the extraordinary stress after a disaster.
One twelve-year-old Japanese girl routinely went out by herself to her secret place and had a supportive mother who did not stop her. The girl had this to say about why this was important to her: "If adults rely on us to be ourselves, we can use our imagination to find a way to be, though we may sometimes be close to breaking when we challenge ourselves and do a dangerous thing, but it is better for us to have a chance to find a way by ourselves."
What this young adolescent is suggesting is that adults need to trust children's own inner resources and competencies, recover from trauma and secure good outcomes despite high risks. These thoughts are at the core of the concept of 'resilience'. Originally a concept in physics and engineering, resilience is now understood to indicate an individual's capacity to recover from, adapt, and remain strong in the face of adversity. [1] The protective factors that contribute to resilience are of different kinds ranging from children's own inner resources and competencies, to interpersonal relationships (supportive adults and peers). [2] Peer relationships, particularly in middle childhood and adolescence are considered to mitigate the negative effects of adversity and contribute to a child's sense of self-esteem and trigger other protective factors, such as a sense of competence and an ability to form other meaningful relationships, empathize, and feel a sense of belonging. Boyden and Mann further emphasize the importance of friendships as critical to building resilience in children and illustrate it with an example from Malawi where girls between the ages of 8 and 14 years affected by HIV/AIDS described the opportunity to sit with friends and "share secrets" as one that made them feel "strong" and "less alone". [3,4]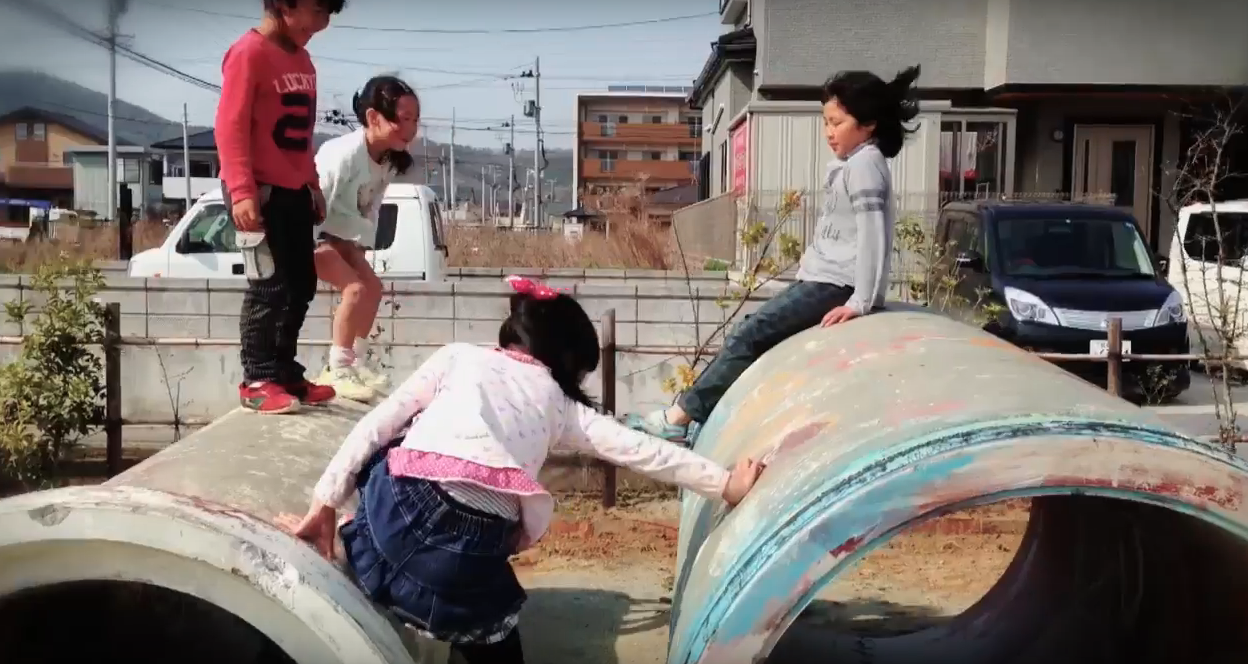 Each of us faces challenging situations in life that may not be as life-threatening a mega natural disaster but can cause significant difficulties, stress and pain in our lives. In the multi-country APC research, we encountered migrant children grappling with everyday poverty in India and Thailand. There were no safe spaces in their physical environment. In the APC research sites of Nimtola Ghat, Kolkata and Saphan Pla, Bangkok, the children, and young people living in contexts of limited regulations, time constraints, and adult supervision, and with almost no access to formal play spaces or commercial games and toys. Consequently, they were seen to be the most active users of every conceivable and accessible public space even when children knew them to be unsafe, exploring, actualizing the affordances of these places and expressing themselves freely through play. The immense richness of poor migrant children's free play, living in poverty, in unsafe and inadequate environments, spanned across many play types and seem to suggest that these children despite contrary dominant narratives enjoy a form of childhood that is privileged with spontaneity, creativity, play, freedom of movement and emotional expressions. What emerges from the myriad forms of culturally embedded, the self-structured and self-organized deep play of children as witnessed in Saphan Pla and Nimtola Ghat, is an image of children as resilient social actors whose spontaneous and creative activities outdoors expand the vision of risks and social possibilities of the play itself. [5] The creative ways in which these children resourced and manipulated loose parts in their environment to create rich play experiences demonstrate both inherent resilience (the natural resilience we are born with; it protects us, and informs how we discover and explore the world; learn to play, learn and also to take risks) and adapted resilience (typically brought about by challenging situations and learnt on the run; it allows us to manage stress and adapt to a particular situation). [6]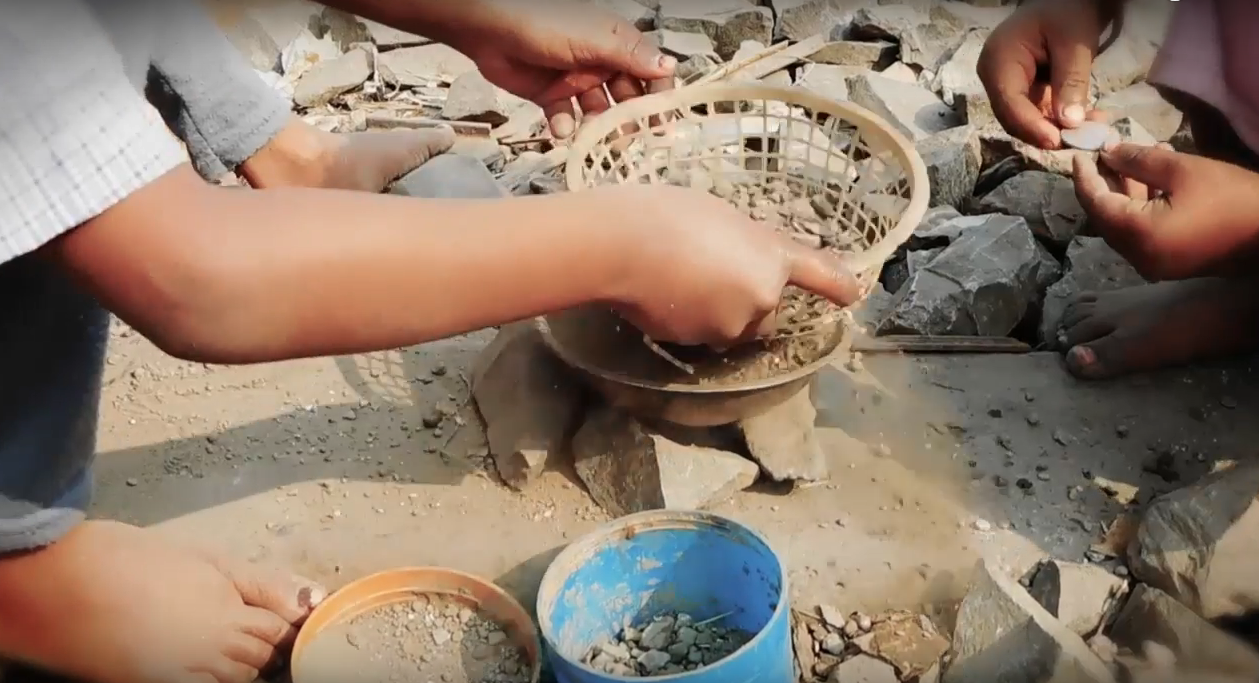 Irrespective of where children are growing up, as they grow up their curiosity, they need to explore and experience things directly increase. With age, children's range of free movement and free action also expand from the home to the yard, to the street, to the neighborhood, to the wider local area and often to the city. We know play to be the most spontaneous behavior in childhood and play takes place anywhere and everywhere as opportunities to engage are presented to the child. Play is also a tool for children to explore and make sense of the world. Through play, children create challenges to liven up a boring routine experience or place as we saw the girls in Nimtola Ghat creating complex games on the riverbank with clothes and utensils they were entrusted to wash. Play requires a combination of curiosity, imagination, and experimentation. [7] Through play, and risk-taking children move from dependence to competence, everyday autonomy and resilience. [8] Thus from a resilience perspective, overtly safe and sanitized play spaces need to give way to exciting play spaces with managed exposure to risks produced by a contextually relevant risk-benefit analysis approach as is currently promoted in some high-income countries by reputable play charities. [9]
However, a word of caution is needed when we talk about play as a resilience-building tool. Even as the children who played freely and creatively in the most challenging of environments emerge as resilient beings, as Luthar and Goldstein noted, "If children are faced with continuing and severe assaults from the external environment, then they simply cannot sustain resilience adaptation over time—regardless of how much they are helped to believe in themselves, how intelligent they are, or how well they learn to regulate their emotions". [10] Risk reduction and management cannot be the sole responsibility of individuals and communities, the state has a significant role to play in this. The General Comment 17 provides the basis for advocacy by recommending that States should take active measures to restore and protect the rights under Article 31 (commonly known as the play article of the UN Convention on the Rights of the Child) in post-conflict and disaster situations, including, inter alia:
Encouraging play and creative expression to promote resilience and psychological healing;
Creating or restoring safe spaces, including schools, where children from diverse backgrounds can participate in play and recreation as part of the normalization of their lives (Committee on the Rights of the Child, 2013: 19)
At the level of the family, good advice is available online for parents to raise more resilient kids. [11] We are living in a world where humanitarian crisis and disaster conditions are on the rise impacting millions of people every year. We have no choice but to raise more resilient children who can cope, adapt, and bounce forward from any situation of crisis. Some of the parenting advice include the practice of not making children too comfortable by easily providing them everything, encouraging risk-taking through play, problem solving such as when something is broken figuring out ways of fixing it, not frowning upon mistakes but encouraging learning from them, learning skills for overcoming personal challenges and adapting to changing situations. But most importantly, parents need to model resilience in their own lives as children learn the most from watching adults around them and modelling their behavior.
About the Author
Dr. Sudeshna Chatterjee works across the world on research, planning, design and development projects to create more inclusive, safe and resilient cities. Dr. Chatterjee's background is in urban design and interdisciplinary design research. She has led many international research projects, including the one discussed here. Dr. Chatterjee has published widely on topics related to children and urban environments. In 2011, Dr. Chatterjee's passion for making cities child-friendly for all children led her to set up the non-profit organization Action for Children's Environments (ACE). She currently serves on the global executive board of the International Play Association (IPA); the editorial advisory board of the International Journal of E-Planning Research (IJEPR) and the journal of Children, Youth, and Environments (CYE). ACE is hosting the 21st IPA Triennial World Conference on the theme of "Play and Resilience" in Jaipur, India, November 4-7, 2020.
References
[1,3] Boyden, J. & Mann, G. (2005). Children's Risk, Resilience, and Coping in Extreme Situations. In M. Ungar (ed.), Handbook for Working with Children and Youth: Pathways to Resilience Across Cultures and Contexts, by, 3-25. Thousand Oaks: Sage Publications.
[2] Punamaki, R. L. (1987). Content of and factors affecting coping modes among Palestinian children. Scandinavian Journal of Development Alternatives, 6 (1), 86–98.
[4] Mann, G. (2003). Family matters: The care and protection of children affected by HIV/AIDS in Malawi. Stockholm: Save the Children Sweden
[5] Chatterjee, S. (2017). Access to Play for Children in Situations of Crisis: Synthesis of research in six countries, International Play Association working paper.
[6] Miles, J. (2015, May 19). The importance of building resilience. Retrieved from Counselling Directory: https://www.counselling-directory.org.uk/…/the-importance-o…
[7] Resnick, M. (2017). Lifelong Kindergarten: Cultivating Creativity through Project, Passion, Peers, and Play. Cambridge, MA: The MIT Press.
[8] Gill. T. (2018). Playing it Safe? A global white paper on risk, liability and children's play in public space. Retrieved from Bernard van leer Foundation: https://bernardvanleer.org/publications-reports/playing-it-safe-a-global-white-paper-on-risk-liability-and-childrens-play-in-public-space/
[9] Ball, D. J., Gill, T., & Spiegal, B. (2013). Managing Risk in Play Provision: Implementation Guide (Second). London: National Children's Bureau.
[10] Luthar, S., & Goldstein, A. (2004). Children's Exposure to Community Violence: Implications for Understanding Risk and Resilience. Journal Of Clinical Child & Adolescent Psychology, 33(3), 499-505.
[11] Tartakovsky, M. (2018). 10 Tips For Raising Resilient Kids. Retrieved from PsychCentral: https://psychcentral.com/lib/10-tips-for-raising-resilient-kids/
Photo Credits
European Pressphoto Agency, Reuters, Reuters, KYODO, International Play Association Access to Play in Crisis Project Video Report